Welcome to Real People's Music Award-Winning Web Site!
NEW!
Jon Brooks' May 2014 Tour and Fall, 2014 Midwest-Southwest Tour. For even more on Jon. Jon Brooks is a Borealis recording artist.
"You speak and sing words that need to be spoken and sung and you do it beautifully, perfectly, and with absolute finesse."
Rod Kennedy, Kerrville Folk Festival, TX
"Toronto's Jon Brooks stands among an exalted few in the enduring Canadian song tradition – Leonard Cohen, Joni Mitchell, Neil Young, Fred Eaglesmith, Bruce Cockburn – as a lyricist, composer and performer with a fierce commitment to his craft and his vision."
Greg Quill, Toronto Star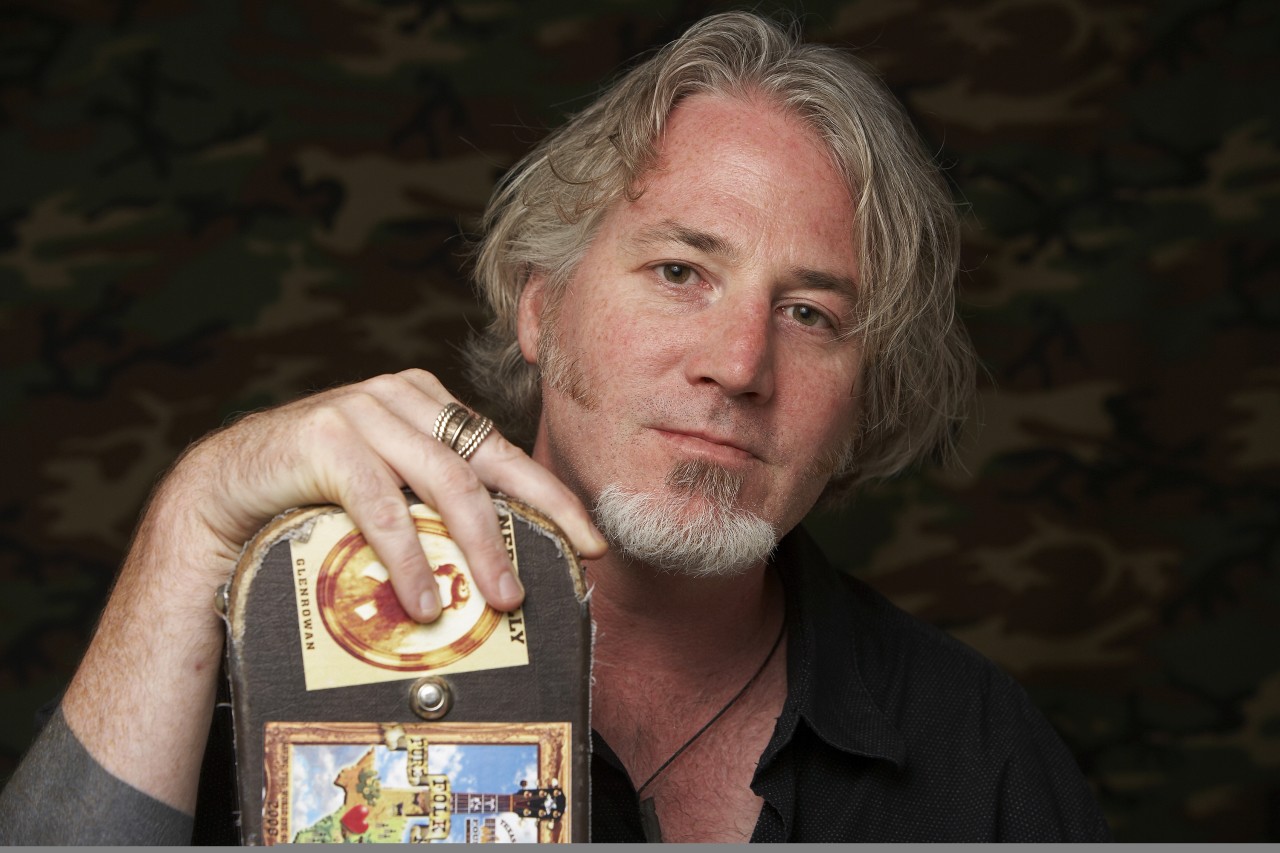 photo by Kevin Kelly
Real People's Music is proud that the award-winning Canadian singer songwriter Jon Brooks was interviewed and performed on Gene Shay's The Folk Show (May 10) and Charlie Backfish's Sunday Street (May 3). Jon performed four songs on Gene's show and Charlie commented on his Folk DJ listing:

"An in-studio visit with Jon Brooks from Canada. The discussion was a free wheeling one, involving the architecture of university campuses built in the 1960's, Rob Ford, golden retrievers, and (of course) Jon's forthcoming projects which include an album of murder ballads. A most thoughtful and fascinating singer/songwriter who is in the midst of a short US tour. We look forward to a return visit. (www.jonbrooks.ca)"

Jon also enjoyed concerts at Cafe Lena', the Clifton Park Public Library, the Folk Music Society of Greater Huntington and Flying Cat House Concerts.

Jon will return to New England and the Middle Atlantic states and perhaps DC and Virginia in May 2015 and has dates open. Contracted are:
2015
Saturday, May 2
Middletown, RI, Common Fence Music Hall, 933 Anthony Road, 8 PM, $15.
Saturday, May 9
Old Lynn Concerts "The venue is the old Lynn Methodist Church, now converted into a first class concert hall - including modern stage lighting and a first class sound system. It is located in the village of Lynn, PA -- one half mile west of PA Route 29 -- & 9 miles north of the intersection of US Route 6 and PA Route 29 in Tunkhannock, PA. All concerts are FREE to the public. We gladly accept donations, however. We also ask that people bring along some finger foods to share." Email: lores@epix.net Phone: 570 965 2889 or (570) 965-2686
Saturday, May 16
Common Ground Coffeehouse @ The First Unitarian Society of Westchester
25 Old Jackson Avenue Hastings-on-Hudson NYCommon Ground Community Concerts Opening Act Fred Gillen Jr. www.commongroundfusw.com Tickets: $18 in advance/$20 at the door
Please email Josh rpmjosh@aol.com or call 708-205-4068 for a CD and materials and to pencil-in a date.
Fall Midwest-Southwest Tour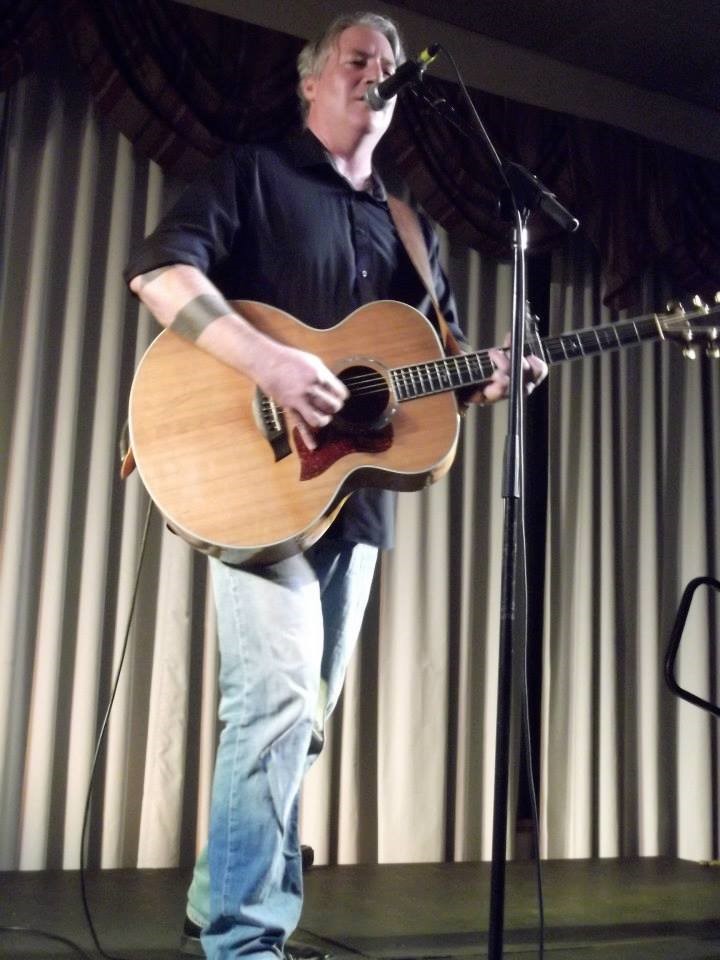 photo by Shana Caspi
Sunday, August 31- Monday September 1 (Labor Day)

Geneva, ILThe 38th Annual Fox Valley Folk Music & Storytelling Festival http://foxvalleyfolk.com/ Details to follow.

Return to the Midwest & Southwest
Borealis CD Release Tour
October - November, 2014
Saturday, October 11
East Lansing, MI Return to the Pump House in Songwriters in the Round with Michigan songwriters Dave Boutette and Jason Dennie. 7 PM , The Pump House, 368 Orchard St, East. Get Direction. 517-927-2100. https://www.facebook.com/events/645418452212945/ $15 suggested donation, kids free.
Sunday. October 12
Evanston, IL House concert. BY RESERVATION ONLY: 773-865-0393. Welcome and songs by Kristin Lems. Doors open 7 PM 7 :30 PM $15.
Thursday. October 16
Little Rock, AR House concert. BY RESERVATION ONLY: 501-663-2515, 7:30 PM $15
Friday, October 17 - Saturday, October 19

Fischer, TX Jon has a private wedding performance at two musician-friends' wedding.

Saturday. October 18
Evanston, IL House concert. BY RESERVATION ONLY: 773-865-0393. Welcome and songs by Kristin Lems. 8 PM $15.
Sunday, October 19
Madison, WI Pencil
Saturday. October 25
Amarillo, TX Living Room House Concerts, donation $10. Details to follow.
Sunday, October 26

Austin, TX Bayou Concerts, 5PM. Reservations only: info@BayouConcerts.com 512-763-7787. $15.

Thursday, October 30
Del Norte, CO Wildwood Concerts, excellent house concert series going for 12 years. www.wildwoodsounds.com, 719-657-4757.
Saturday, November 1
Indianapolis, IN Flying Cat House Concerts, Informal chat and pot luck 6 PM- 7 PM. Concert 7 PM- 9 PM. $10. RESERVATIONS ONLY: 317-466-7953
Sunday, November 2
Columbus, IN The Americana Music Series Unitarian building 7850 Goeller Rd. $12 advance/ $15 at door.Advance tickets @ Viewpoint Books- downtown Columbus. 812-603-350
Friday, November 7 - Saturday, November 8

Miniresidency Livonia, MI Trinity House Theatre Concert Friday at 8 PM. Opening act Bob Cole

Workshop Saturday at Noon:

If I Had A Rocket Launcher. The pros and cons of protest, polemic, and prayer in songs—as well as the onstage banter between songs. Successful and unsuccessful examples will be offered and discussed from early folk tradition to contemporary rap, '90s grunge, '60s revivalism, and British pun Phone: (734) 464.6302

Address for both the concert and songwriting workshop 38840 W. Six Mile Reservations: tickets@trinityhousetheatre.org
RPM is proud and delighted to exclusively represent: Jon Brooks (US), Laura Fuentes, and Peggy Seeger (US)!
Real People's Music has specialized in diversity and multicultural programming since 1975. Please contact Josh Dunson at rpmjosh@aol.com or 708-386-1252 for materials, audition / media CD and performance video.
High resolution pictures of our artists are available for download!
(click on the Gallery Pictures for the full size JPEG).
Everything Changes - the new album from Peggy Seeger will be released on the 1st September 2014. Pre-order the album now from Amazon here or from iTunes.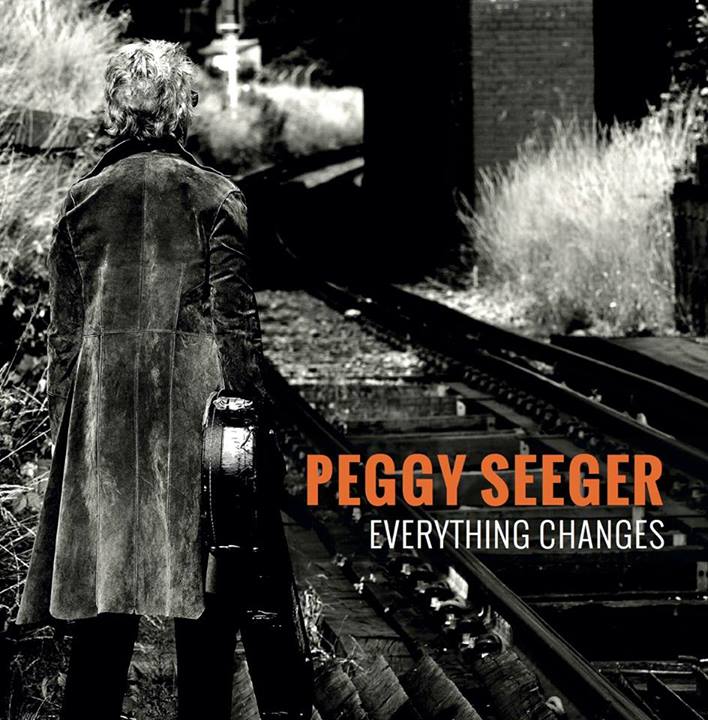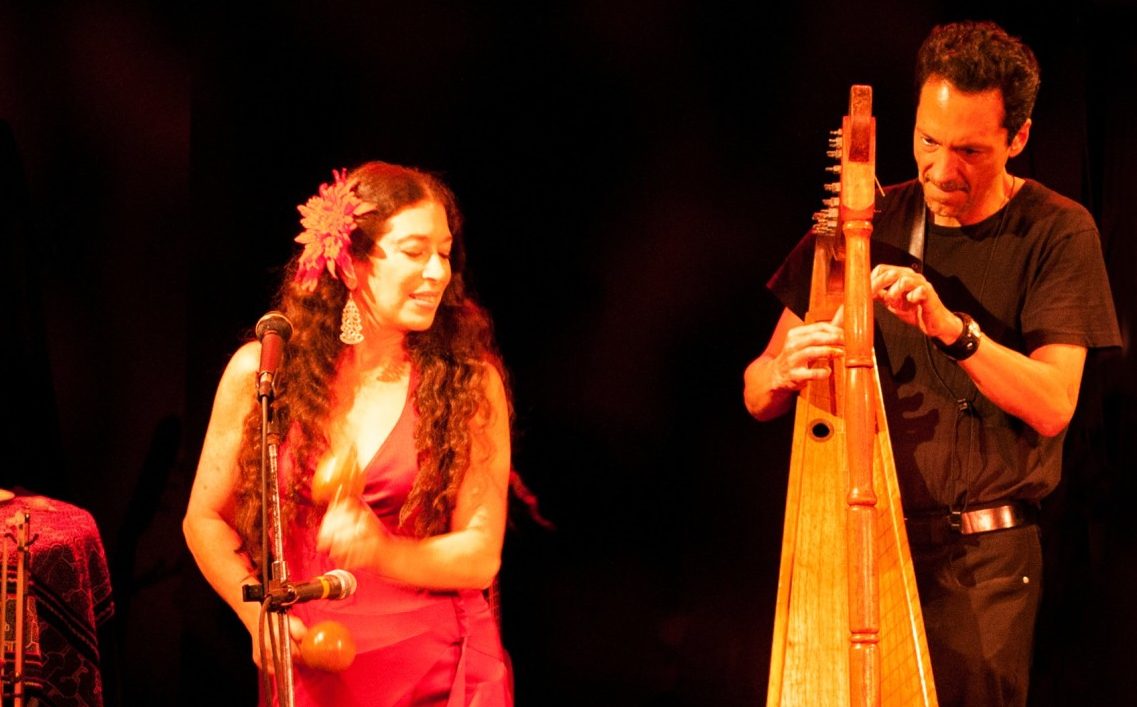 Photo by Michelle Bates
RPM enjoyed representing Correo Ae'reo for their outstanding performances and understanding and transmission of the multi cultures of Argentina, Mexico and Venezuela. Please contact Madeleine Sosin directly for availability: madeleinesosin@hotmail.com
---
Learn more by reading about us, visiting the pages of the performers, or by reading our newsletters.
You can also contact us for queries and requests.
---
Designed & Managed by Peter Chan
Copyright© 2002 Real People's Music
This page last updated: July 17, 2014