Welcome to Real People's Music Award-Winning Web Site!
NEW!
Folk Alliance Internationa Jon Brooks' Performance Alley and Private Showcases!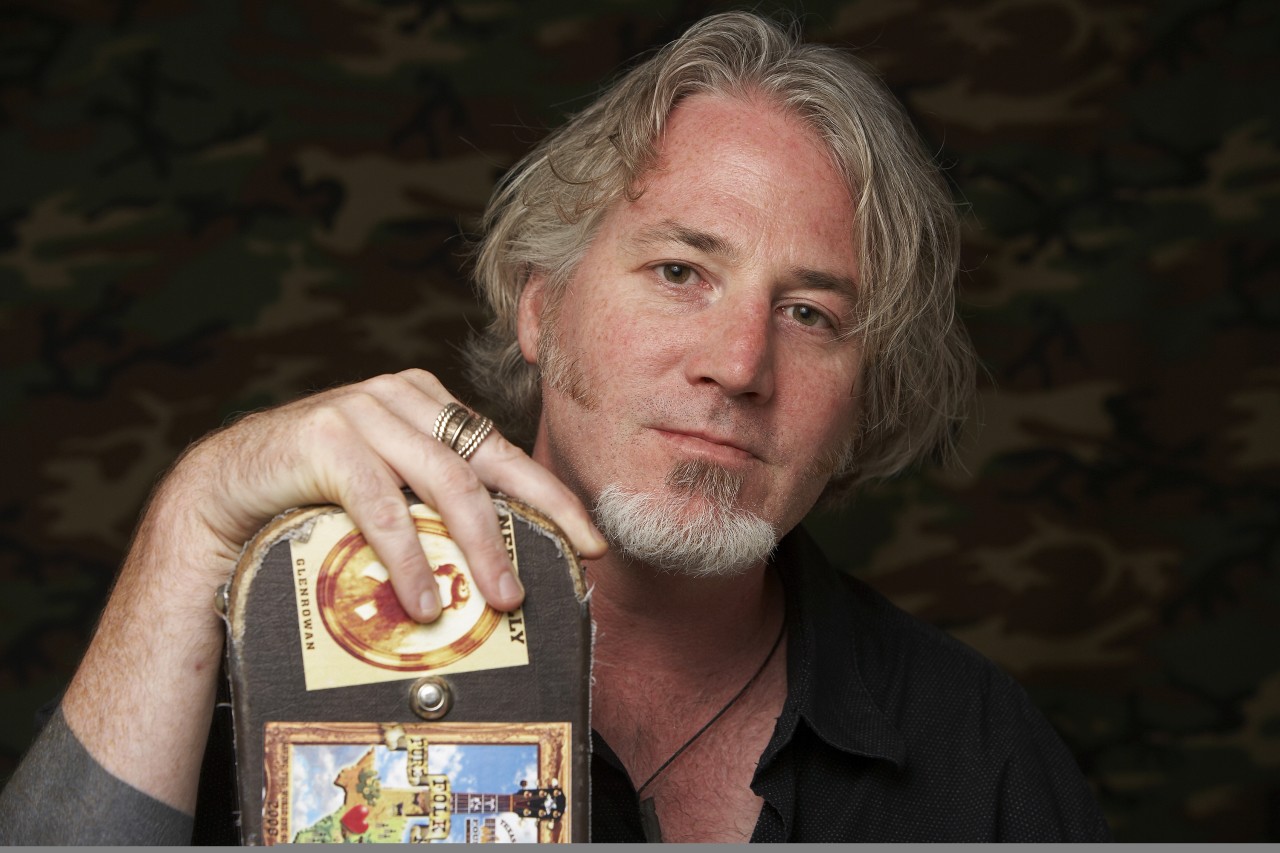 photo by Kevin Kelly
Jon's Schedule:
Friday
10 p.m. Performance Alley, in the Penn Valley Room
10:30–10:50 p.m. Lost Hollow Room 756
11:20 p.m.–Midnight With Louise Mosne and Lou Dominguez in Room 547
Saturday
3:00–6:00 p.m. Exhibit Hall—Booth 312
2:00–2:30 a.m. Access Film Blue Room with Jon's Texas friend, Cary Cooper
FOR FUTURISTIC FOLK DJs
Jon Brooks' upcoming Borealis CD, The Smiling and Beautiful Countryside: Murder Ballads, will be released in September, 2014. For a summer advance copy, please email: Bill Garrett
Announcing PEGGY SEEGER'S "I Just Can't Stay Away" Tour
After two Farewell U.S tours, Peggy Seeger just can't stay away. She says "It's silly, you know. When I lived in the USA I was homesick for the UK. Now I'm over here and homesick for friends and acquaintances and the audiences in the USA."
Traveling with her grandson Alex MacColl, Peggy will be doing a driving tour from Boston and various points in the east coast to Chicago now being scheduled from March 13-25, 2014. Please call Josh at 708-205-4068 for booking information.
Tour Schedule (as of January 9, 2014)

Friday, March 14

The Mainstay, Rock Hall, MD, www.mainstayrockhall.org/performances. To Reserve Tickets • (410) 639-9133 • 5753 Main St

Saturday, March 15

4 PM The Chevy Chase Historical Society A one hour conversation "Memories and Melodies: Peggy Seeger in Conversation" with Mary Cliff, radio host of the "Traditions" folk music show now heard on WAMU's Bluegrass Country program. At the Chevy Chase Village Hall, 5906 Connecticut Avenue. 301-652-5726. Free. First come first served.

Saturday, March 15

8 PM Folklore Society of Greater Washington at the Washington Ethical Society Auditorium $15 donation, members free (tentative). The Washington Ethical Society auditorium is at 7750 16th Street, NW, just south of the corner of Kalmia Road, NW about four blocks inside the District from the Maryland line, close to the Silver Spring metro stop. FSGW hot line: 202-546-2228. http://fsgw.org/myorgnet/public.php

Sunday, March 16

Bethlehem, PA 4:30 PM Seventy minute concert Godfrey Daniels, 7 E 4th St, (610) 867-2390 Admission TBA, http://www.godfreydaniels.org/home.aspx

Monday, March 17

Amherst, MA 7:30 PM. Pioneer Valley Cohousing 120 Pulpit Hill Road 413-345-5055 $20. $10 (3-13). SOLD OUT ON FEBRUARY 10.

Tuesday afternoon, March 18

Great Barrington, MA 4-6 PM. General admission: $10. Hevreh of South Berkshire, 270 State Road, Great Barrington, MA, at 4 PM; doors open at 3:30. 413-528-7224. proud to be part of the Berkshire Women's Festival. http://berkshirewomenwriters.org/category/events-2014/week-3-march-16-22-2014/

The Lecture:

A Feminist View of the Image of Women in Anglo-American Traditional Songs. This lecture explores the image and roles of women in traditional Anglo-American songs dating from the 1600s onward; it then compares these songs with contemporary pieces in which women are portrayed more in depth and with empathy and hope. 413-528-7224, proud to be part of the Berkshire Women's Festival. Lecture:
A Feminist View of the Image of Women in Anglo-American Traditional Songs. This lecture explores the image and roles of women in traditional Anglo-American songs dating from the 1600s onward; it then compares these songs with contemporary pieces in which women are portrayed more in depth and with empathy and hope.

Wednesday, March 19

Beacon, NY The Towne Crier, 7:30 PM Women's Month Concert, 379 Main St, (845) 855-1300, http://www.townecrier.com/ Admission TBA

Thursday, March 20

Schenectady, NY Eighth Step @ Proctor's, 432 State Street, Info: 518-434-1703. Box office 518-346-6204. $35 Up front Circle $26 in advance. $28 at the door.

Saturday, March 22

Chicago, IL Old Town School of Folk Music, Szold Hall 4544 N. Lincoln Ave., (773) 728 6000, 8 PM $22, Members $20

Sunday, March 23

Madison Folk Song Society at The Brink Lounge 7:00 pm (Doors at 6:30pm) The Brink Lounge 701 E. Washington Ave. Ste 105 Madison, WI 53701 608-661-8599 $17 in advance $19 at the door. http://www.madfolk.org/index.htm

Tuesday March 25

Feminist Lecture at Waubonsee Community College 11 AM-12:15 PM for English Class.

Thursday, March 27

Ithaca, NY Cornell Folk Song Society 8 PM Hollis Cornell Auditorium, Goldwin Smith Hall Hall on the Cornell University campus (location may change due to the vagaries of university room scheduling.) The ticket price is $15 advance/$17 door with discounts for members, seniors and children. Number to give for information 607-255-7164

Friday, March 28

Trad oriented concert, Folk Music Society of New York, to be posted: www.folkmusicny.org/#march Second Presbyterian Church:"The Scotch Church" founded 1756. 6 W 96th St, New York, NY 10025. (South corner of 96th Street & Central Park West) General admission $22; members $18; Kids under 12 and full-time students $10. Information 212-957-8386.

Saturday, March 29

Co-sponsored by the New York Chapter of the National Organization for Women.New York lecture: "The Image of Women in Anglo-American Traditional Songs." from 2-4 PM To leave a message: hwood50@aol.com for emailed questions. http://www.folkmusicny.org/#march At Pearl Studios, 519 8th Avenue, between W. 35th & W. 36th Streets, 12th Floor, Studio H, Midtown Manhattan. $15 FMSNY members, $20 non-members. Seating is limited; advance reservations recommended. For reservations or additional information, call Steve Suffet at 718-786-1533

photo by Dale Hubert
New! Our Summer issue of Occasional is now available!
---
Jon Brooks, Borealis Recording Artist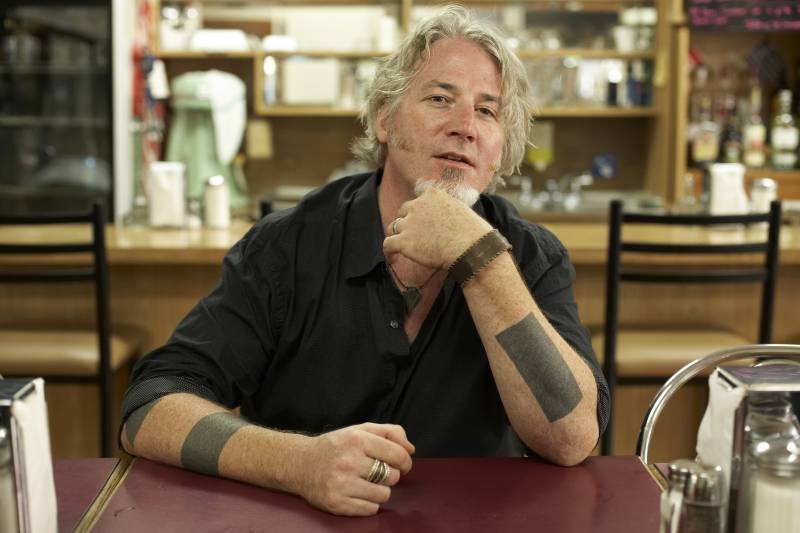 photo by Kevin Kelly
Real People's Music is proud to represent Canadian singer-songwriter Jon Brooks whose songs brilliantly create an emphatic and critical response to the stark pictures drawn. Please see www.jonbrooks.ca for music and video and http://www.jonbrooks.ca/tour-dates/ for current touring schedule.
2013 Kerrville Folk Festival Mainstage
Signed by Borealis Records, 2012
Nominated: Canadian Folk Music Award - Songwriter of the Year, 2007, 2009 & 2012.
Chosen for Folk Alliance, Midwest Juried Showcase, 2012
2011 "War Resister" included on Folk Alliance International's War And Politics CD
Winner: International Songwriting Competition, 2010
Winner: Kerrville New Folk Contest, 2010
Featured on Neil Young's Livingwithwartoday website
Finalist in the Music2Life Contest (run by 'Paul' of 'Peter, Paul & Mary' fame)
2010's People To Watch - The Toronto Star
Winner: US National Public Radio's Mountain Stage New Song Contest, Canadian Region, 2009
Winner: Ontario Council of Folk Festivals 'Songs From The Heart Award', 2007

"You speak and sing words that need to be spoken and sung and you do it beautifully, perfectly, and with absolute finesse."

Rod Kennedy, Kerrville Folk Festival, TX

"Toronto's Jon Brooks stands among an exalted few in the enduring Canadian song tradition – Leonard Cohen, Joni Mitchell, Neil Young, Fred Eaglesmith, Bruce Cockburn – as a lyricist, composer and performer with a fierce commitment to his craft and his vision."

Greg Quill, Toronto Star
RPM is proud and delighted to exclusively represent: Jon Brooks (US), Laura Fuentes, and Peggy Seeger (US)!
Real People's Music has specialized in diversity and multicultural programming since 1975. Please contact Josh Dunson at rpmjosh@aol.com or 708-386-1252 for materials, audition / media CD and performance video.
High resolution pictures of our artists are available for download!
(click on the Gallery Pictures for the full size JPEG).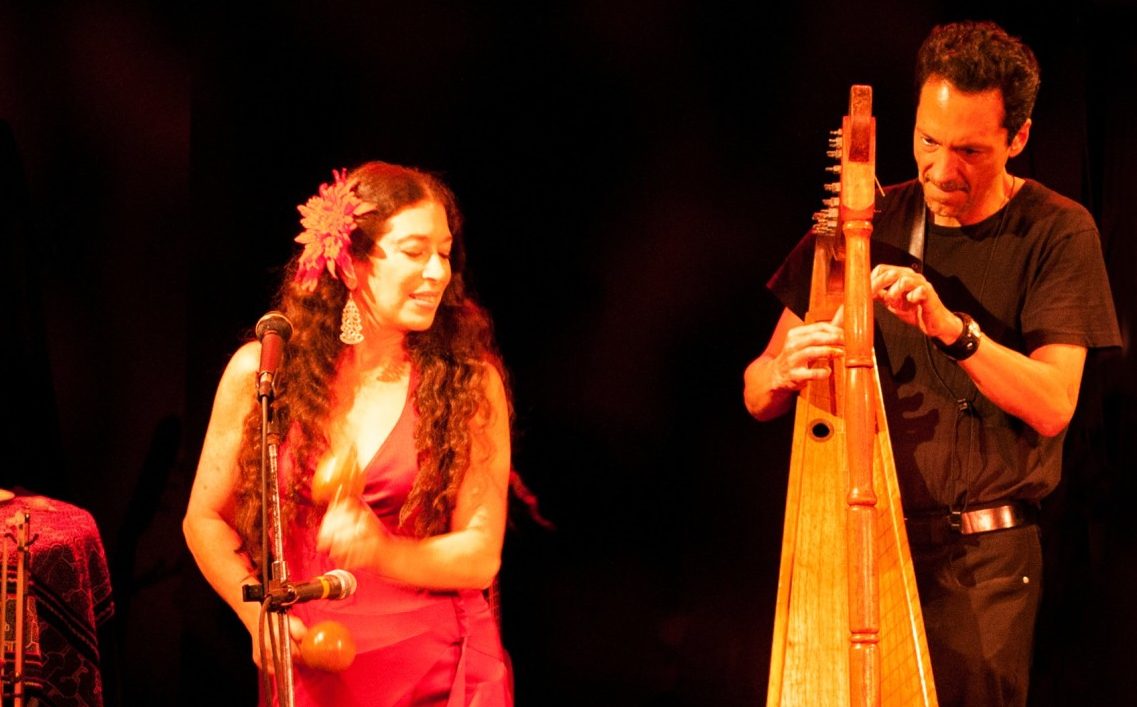 Photo by Michelle Bates
RPM enjoyed representing Correo Ae'reo for their outstanding performances and understanding and transmission of the multi cultures of Argentina, Mexico and Venezuela. Please contact Madeleine Sosin directly for availability: madeleinesosin@hotmail.com
---
Learn more by reading about us, visiting the pages of the performers, or by reading our newsletters.
You can also contact us for queries and requests.
---
Designed & Managed by Peter Chan
Copyright© 2002 Real People's Music
This page last updated: March 8, 2014